All the world's a stage, and all the men and women merely players: they have their exits and their entrances; and one man in his time plays many parts, his acts being seven ages.
William Shakespeare
William Shakespeare is widely regarded as the greatest writer in the history of the English language, and the world's pre-eminent dramatist. He transformed European theatre by expanding expectations about what could be accomplished through innovation in characterization, plot, language and genre.
Many people believe William Shakespeare is the best British writer of all time. His many works are about life, love, death, revenge, grief, jealousy, murder, magic and mystery. He wrote the blockbuster plays of his day – some of his most famous are Macbeth, Romeo and Juliet, and Hamlet.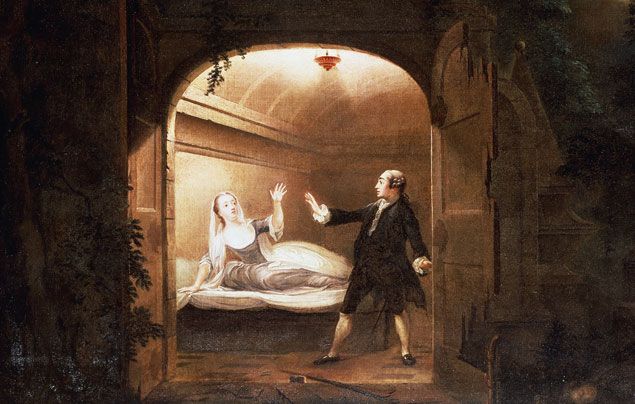 We do know that Shakespeare's life revolved around two locations: Stratford and London. He grew up, had a family, and bought property in Stratford, but he worked in London, the center of English theater. As an actor, a playwright, and a partner in a leading acting company, he became both prosperous and well-known.
Shakespeare used more than 20,000 words in his plays and poems, and likely invented or introduced at least 1,700 words into the English language. He did this by combining words, changing nouns into verbs, adding prefixes or suffixes, and so on. Some words stayed and some didn't.
We know very little about Shakespeare's life during two major spans of time, commonly referred to as the "lost years": 1578-82 and 1585-92. The first period covers the time after Shakespeare left grammar school, until his marriage to Anne Hathaway in November of 1582.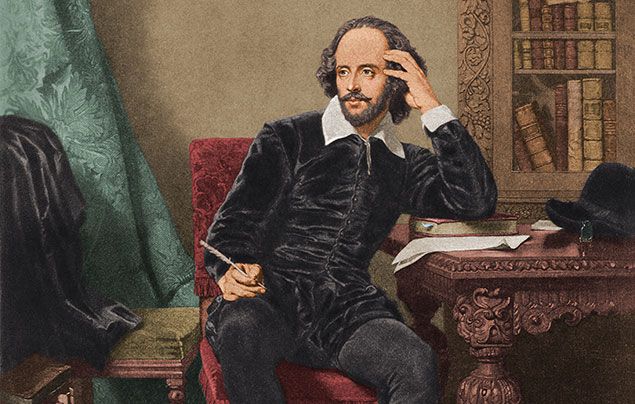 To the dismay of his biographers, Shakespeare disappears from the historical record between 1585, when his twins' baptism was recorded, and 1592, when the playwright Robert Greene denounced him in a pamphlet as an "upstart crow." The insult suggests he'd already made a name for himself on the London stage by then.
Between about 1590 and 1613, Shakespeare wrote at least 37 plays and collaborated on several more. His 17 comedies include The Merchant of Venice and Much Ado About Nothing. Among his 10 history plays are Henry V and Richard III. The most famous among his tragedies are Hamlet, Othello, King Lear and Macbeth.
Shakespeare's sonnets are poems that William Shakespeare wrote on a variety of themes. When discussing or referring to Shakespeare's sonnets, it is almost always a reference to the 154 sonnets that were first published all together in a quarto in 1609.
They were originally formed under the patronage of a Lord Strange, but soon enough grew to fame as Lord Chamberlain's Men under Henry Carey, the Lord Chamberlain. Later, when King James I became their patron, they change their name to The King's Men
In 1613 the Globe burned down and the same year Shakespeare retired from the London theatre world and returned to Stratford. He died on 23 April 1616 and was buried in Holy Trinity Church, where he had been baptized 52 years earlier.
Today, Shakespeare's work is studied in schools and universities around the world, and his stories are depicted on TV and in films. In 1997, the modern Globe Theatre was opened in London. A reconstruction of the original, it's just a few hundred meters from where the original one once stood. People can go to watch plays – just like in Shakespeare's day!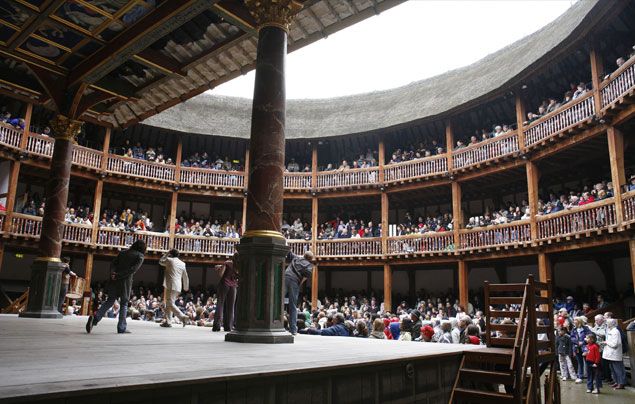 Get real time update about this post categories directly on your device, subscribe now.